Mother's Day is around the corner, falling on May 12 this year. Take the chance to celebrate and take extra care of Mom, after years of her taking care of you. Here are some edible ideas for inspiration.ADVERTISING
Eat Your Fruits (and Vegetables)
A step up from your generic fruit basket, the organic fruit boxes from Frog Hollow Farm are packed with reliably delicious seasonal gems, hand-picked from their trees in Brentwood, California, during their growing season (which typically kicks off in May) and sourced from other local farms during the rest of the year. A recent box included crisp Pink Lady apples and a variety of citrus, all sweet and near-bursting with juice. Check their website for the most updated seasonal selection.
For a gift that keeps on giving, the farm also offers an organic fruit club with seven shipments throughout the summer, featuring the best of their orchard fruit, starting in late May and available for pre-order now. Highlights include Golden Sweet apricots, Flavor King pluots, and the farm's famous Cal Red peaches. Organic Mixed Fruit boxes start at $31 for a three-pound box; a Summer Sampler Organic Fruit Club starts at $365 for seven shipments of three-pound boxes, at FrogHollow.com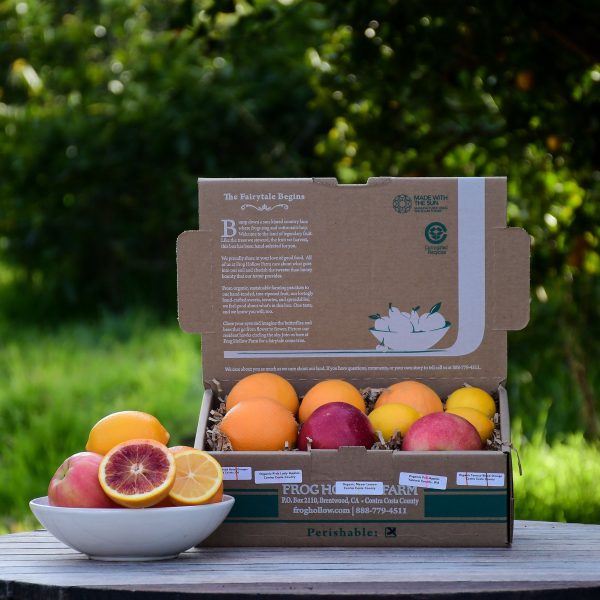 Stress-Free Mornings
Stonewall Kitchen's generously filled breakfast gift baskets hold the makings of a seamless morning feast. Stock Mom's pantry with easy morning essentials—or better yet, take care of the cooking yourself and treat her to breakfast in bed.
The classic Breakfast Gift option includes the Maine-based icon's best-selling Farmhouse Pancake & Waffle Mix, which cooks up into perfectly light and fluffy, vanilla-scented pancakes, ready in minutes and best topped with glugs of pure Maine Maple Syrup or a smearing of not-too-sweet, whole blueberry-studded Wild Maine Blueberry Jam. Crepe and muffin mixes, strawberry jam, and a bonus berry-decorated tea towel round out the basket. $59.99 at StonewallKitchen.com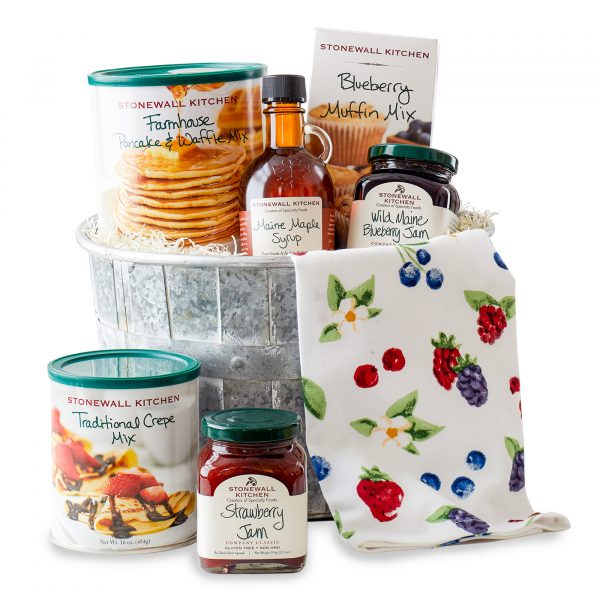 Comfort in a Cup of Tea
Vahdam's teas, sourced directly from plantations and small farmers across India, are fresh and powerfully aromatic. Their Blush assortment contains a trio of warming blends—Sweet Himalayan Detox Green Tea, lightly sweetened with stevia; Saffron Masala Chai, made with Assam CTC black tea; and Earl Grey Masala Chai, brightened with bergamot extract—in beautiful, gift-ready packaging. $19.99 at VahdamTeas.com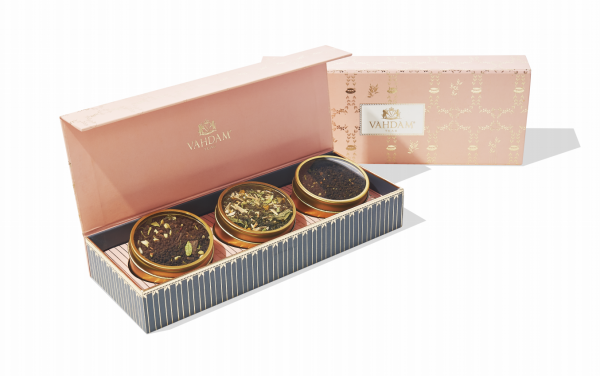 If Mom's tea preferences lean fruity, Paris-based Palais des Thés has released two new sweet, fruit-perfumed blends in collaboration with the Louvre Museum, celebrating the 30th anniversary of the Louvre Pyramid. The Thé du Louvre Courtyard Tea is a lively black tea with notes of citrus and blackberry; while the Thé du Louvre Garden Tea is a mellow green, with hints of apple and quince. $15 for a box of 20 tea bags or $21 for a canister at PalaisDesThes.com.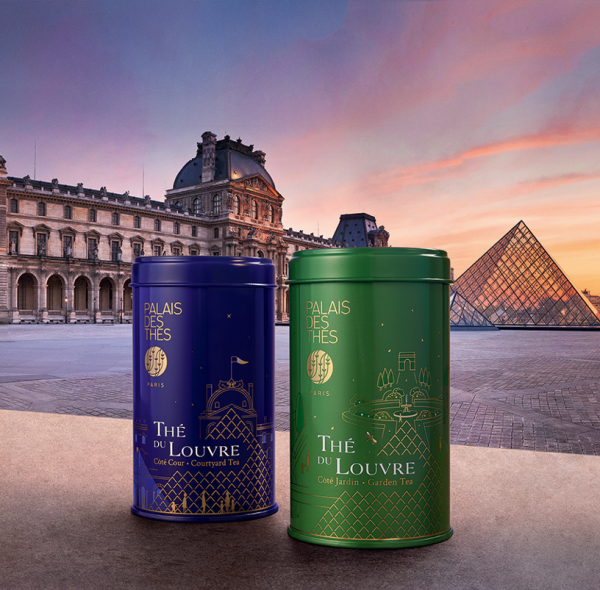 Healthier Happy Hour
Moms cutting back on the alcohol can still enjoy zero-proof cocktails in style. Enter Seedlip's distilled nonalcoholic spirits, which come in three flavor profiles: the intensely herbal and grassy Garden 108, distilled from peas and garden herbs; the woodsy Spice 94, from allspice, oak, and cascarilla barks, and citrus peels; and the bright Grove 42, from a mix of oranges, lemongrass, and ginger.
The sugar-free, zero-calorie spirits, which have already been embraced by bars and restaurants worldwide, are best enjoyed mixed with tonic or soda or crafted into complex mocktails; the company's website is full of recipe inspiration. $18 for a 6.8-ounce bottle or $36 for a 23.7-ounce bottle. Available in stores across the United States, or online at SeedlipDrinks-US.com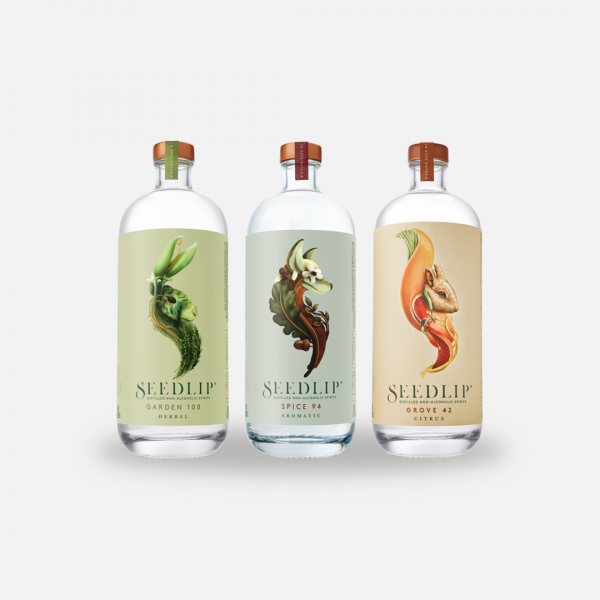 Say It With Chocolate
You can't go wrong with chocolate, and Atlanta-based Xocolatl's award-winning small-batch bars are an especially good choice. Let Mom sample the selection with a Taste of Xocolatl flight, which currently includes two single-origin dark chocolate bars and three flavor-infused options: Kissed Mermaids, with coconut milk, vanilla-infused sea salt, and cacao nibs; Go Nuts, with roasted almonds and vanilla-infused sea salt; and Love & Happiness, with blood orange olive oil and raspberries. Their pretty, brightly colored wrappers hint at the vibrant flavors inside. $42 at XocolatlChocolate.com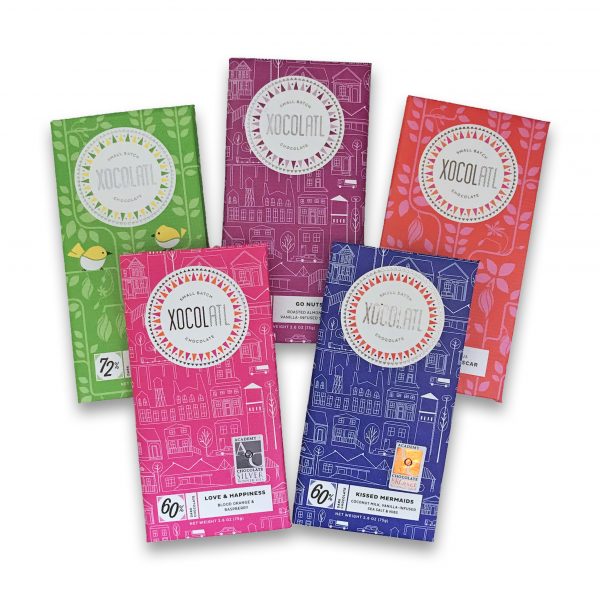 https://www.theepochtimes.com/6-food-gift-ideas-for-mom-this-mothers-day_2891084.html