Make cookies stamped with salt-pickled cherry blossoms to celebrate the fleeting sakura season,
In Japan, cherry blossoms herald the start of spring. Their full bloom is a sight to behold—but one all too brief, lasting only days before the petals fall to the ground.
Though their bloom is short-lived, the edible blossoms are commonly preserved "as a way to commemorate the fleeting symbol of spring," writes Namiko Chen, the San Francisco-based home cook behind Japanese food blog Just One Cookbook. Flower buds are hand-picked when still young and tender, then pickled and dried in ume plum vinegar and salt over the course of several weeks.
These salt-pickled cherry blossoms are traditionally used to make sakura-yu, a tea served at weddings as a symbol of new beginnings. They've also found their way into a variety of sweet and savory dishes: folded into rice for sakura gohan, mixed into red bean paste to fill steamed sakura-manjū (cherry buns), suspended in translucent jelly to create edible works of art.
In one of her many creations, Chen uses them to adorn crisp, buttery sable cookies, their salty zing and subtle fragrance cutting through the richness of the base. They make for elegant treats to celebrate the season—likely to be gone just as fast as their fleeting namesake.
Get the recipe from Just One Cookbook: Cherry Blossom Cookies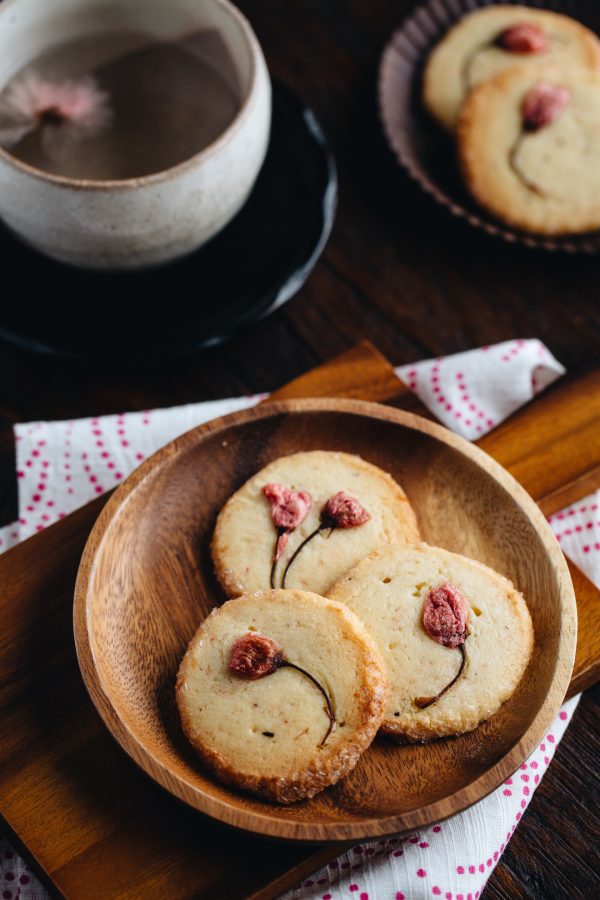 https://www.theepochtimes.com/cherry-blossom-cookies-to-capture-the-taste-of-spring_2843456.html